MOBILE APPLICATION IN INFORMATION SYSTEM
by Pandeeswari Gayathri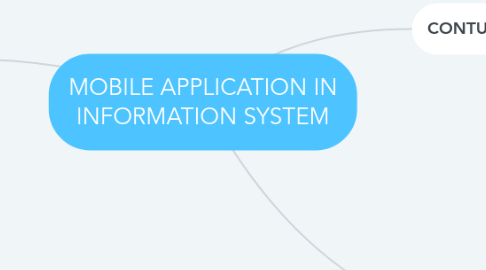 1. After the first product HD FLV Player launch in 2009, Contus moved to a 100 desk office in 2010. In 2011, Contus' MobeCommerce was given an award for eCommerce startups in India by ESparks.[10] following which a full version of MobeCommerce was released. In August 2013 the company was named one of the top 10 small and medium enterprises in India by Google and FICCI.[13] Contus achieved a turnover of 70 million rupees in 2013–14.[3]
2. CONTUS
2.1. 1) The company was founded in 2008 by Sriram Manoharan and six of his friends
2.2. 2) Contus started as a technology company doing mobile application development.
2.3. 3) Company's customers include Mahindra & Mahindra Limited, Dr. Reddy's Laboratories, Nato Otan, Jabong.com, and Exemplarr. Contus has developed mobile applications such as Spurfy, MobeCommerce, StuffDot, FilmKings, Life Saver, Group Clone, Win Maps
3. 1) Contus product store 'Apptha' has been developed by them for extensions and plugins on open-source platforms such as Magento, Joomla, WordPress, Prestashop. 2) Apptha has launched 150 products on these platforms and is still working on to develop more products.