Spreading the word of God
by Matthew Gould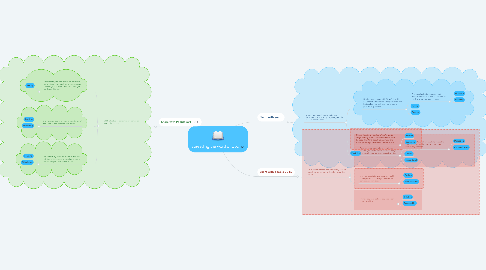 1. Share with youth
1.1. Create more social media platforms dedicated to Christianity for young people to learn about Christ.
1.1.1. Hold summer camps with FCA (Fellowship of Christian Athletes) so a religious base can be installed into kids at a young age to give them guidance.
1.1.1.1. This can also be broadcasted and advertised on social media accounts to reach a larger number of youth.
1.1.1.1.1. Outreach
1.1.1.1.2. Positivity
1.1.1.2. Playing
1.1.1.3. Exercise
1.1.2. Due to the rising number of social media usage among adults, social media can also be used to inform adults of religious and social gatherings outside of the bar scene.
1.1.2.1. Healthy
1.1.2.2. Socializing
1.1.3. Positivity
2. Share with people 20-59
2.1. Have outlets at local community city centers and churches instead of the after work "bar scene."
2.1.1. Create share groups where people can come together and discus stressful things that have happened throughout their day.
2.1.1.1. Discuss how Jesus Christ can help you solve your problems for the betterment of you, your family and God.
2.1.1.1.1. Discussion
2.1.1.1.2. Communication
2.1.1.2. Outlets
2.1.1.3. Stress Relief
2.1.2. Main purpose is to give people a healthy outlet posed to drinking if they are not comfortable with that.
2.1.2.1. Options
2.1.2.2. New Activities
2.1.3. Provide day care options so people can bring their kids.
2.1.3.1. Inclusion
2.1.3.2. Accessability
3. Share with People 60+
3.1. Hold bible studies at retirement homes or community centers.
3.1.1. Hold meeting to discuss how to be thankful for what you have and how to pass on your knowledge of life and the lord to younger family and friends.
3.1.1.1. Sharing
3.1.2. Use these as a time to get the elderly out of their homes and socialize with others.
3.1.2.1. Activities
3.1.2.2. Socializing
3.1.3. The Bible study could be mixed in with fun activities such as cards or bowling to create interest and put Gods works to use.
3.1.3.1. Learning
3.1.3.2. Stimulation