GOALS IE
by Roy Van Eijsselsteijn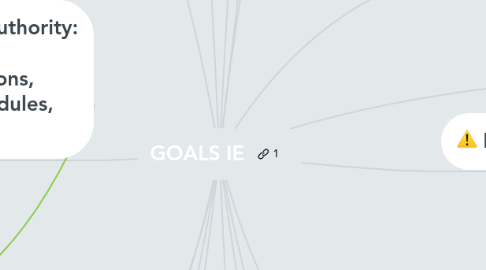 1. - Roel - Mike - Robbie - RetailTrust - Jeff (Las Olas Tech) - Space66 (?) Lost - Kevin, Easy/Tribal Focus on nourishing our partners and making sure they will deliver the max amount of projects to us as a result.
2. PRESENCE/Status/Authority: Publications/presentations, Contributions, Free modules, Attending events,
2.1. Interactivated must show up everywhere! Attending events with our own stand. Frequent blog posts and contributions in forums and blogs on 3rd party sites. Sponsoring events Launching free modules
3. Certified developers + Magento partnership
3.1. 4 certified developers needed to achieve an official partnership. Preferred also a Magento solutions specialists and 1 PLUS certification.
4. New website as PWA 100% perfect
4.1. - Presenting us as a HQ business - Showcasing top level clients - Pixel perfect - PWA with mobile app Currently we are refining the old website in small steps, until it will be ready to be picked up by the design team and redesigned as pwa.
5. Sub brand for lower budget projects, separate from IE
5.1. 2nd Agency would initially purely be focussed on being another Upwork organisation. Our rich portfolio and being a part of the Interactivated group would make us extremely strong up-comers. In such a sub-brand, we can experiment with different pricing approaches in the lower price ranges and dedicated developer offerings
6. International offices
6.1. - Spain - Malaga (Expats) - Ukraine (2nd in Kiev?) - Netherlands
7. PERFECTING THE PM LAYER The business card of IE
7.1. - Attracting senior PM's - Training PM's - Additional tools for managing?
8. A great place to work and be (a part off)
8.1. - Good salary :) $$$$$$$$ - Events (Presentations, Corporate events) - Business reputation - Benefits (Fitness, Healthcare, Yoga, Other?) - Great workspace..... Cool office :) - Alive, Green (plants) - Company colors (Blue, Grey) - Atmosphere (It's you!) - Flexibility (Flexible working hours) - Space for growth (PM example) - Internal communication improvements - Meeting rooms for quiet meetings with clients - Charismatic leader.... - Plastic free / Environmentally responsible - IDEAS FROM THE TEAM?
9. Diversity in technologies
9.1. Magento Shopify Lightspeed Prestashop WooCommerce React React Native Vue Node DevOps jobs
10. Nr 1 PWA team in EU
10.1. - Attracting Leading PWA devs - Building portfolio, top PWA projects ongoing - Official VSF partner - Broader PWA expertise (React, Angular, others) - Influencers, active in the community - Interactivated PWA - new website
11. Quality and Customer satisfaction
11.1. The main aspect to success is delivering a solid product, if the product is right, it will sell itself. This goes for our services as well. We need to spend serious attention in making the absolute best we can out of the projects we have right now as our main priority. Our PWA projects must be top-notch and perfectly managed, with very happy customers as a result that will recommend IE to their friends and will gladly provide positive recommendations, Not only do we need to make people want our services (marketing, sales), our products/services must make people want them - then the work flows from both directions.
12. Partners
13. Passive Income
13.1. - Modules/Plugins - Themes - Affiliate sales - SAAS (Our product(s)) - Support retainers - SLA packages - Hosting?
14. Autonomously working departments
14.1. Holacracy Independently working PM, QA, Sales, Dev circles. The company must operate on itself if we would step out.
15. Selling / Merging
15.1. 'Selling the business', we could already and what we have is valuable, but we are not going to sell off the business any time soon. For now it is an interesting way of thinking about our organisation. What if we would like to sell it now, then how would it be maximally valuable? What would we need to achieve for it to be the most interesting for a buyer/investor? It is the thought that brought me eventually to this mindmap. It's often said that, aside from making a profit, being sold is the ultimate goal of any business. The people who started that small business are often not the right people to lead a large enterprise company, a sell-off could potentially be a jumping board towards a larger endavour, providing the capital to grow large with our own product(s).
16. Our own SAAS project and sub-brand
16.1. "Our own products" Aside from modules and themes we want to focus on our own SAAS. If Interactivated would ever be sold, we continue with our SAAS product. We are about to start development on a marketplace PWA under agreement with the client that we will be using this development for our own SAAS, making it a paid product development for the largest part. Making it possible to keep momentum and getting the job done.
17. Terminate the BVI Company
17.1. Investment required on changing the company structure, reinstating - transferring shares and then terminating the British Virgin Islands business registration and making the Dutch business the holding, rather than the daughter company. With new international regulations and rules + the negative status it can cause, it becomes vital to take these steps. Interactivated will be a Dutch business, paying taxes in the Netherlands. Otherwise, we would have to set up a real office and hire people on the BVI to comply with the minimal requirements for 2020. While operating from this business is practically impossible for us.