GATHERING NETWORK AND HOST INFORMATION (chapter3)
by Nur Asilah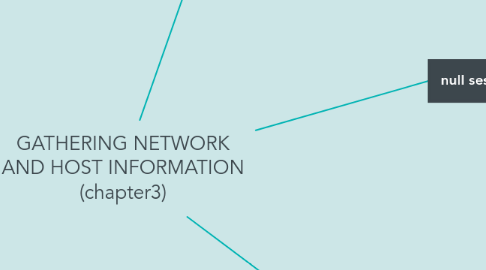 1. Null sessions
1.1. A null session is an anonymous connection to an inter-process communication network service on Windows-based computers.
1.2. The service is designed to allow connections but may be used by attackers to remotely gather information about the system.
2. types of scanning
2.1. Port scanning
2.2. Network scanning
2.3. Vulnerability Scan
3. null sessions ATTACKS
3.1. A well-known vulnerability within Windows can map an anonymous connection (or null session) to a hidden share called IPC$ (which stands for interprocess communication).
3.2. This hack method can be used to: Gather Windows host configuration information, such as user IDs and share names. Edit parts of the remote computer's registry.
3.3. One method of connecting a NetBIOS null session to a Windows system is to use the hidden Inter-Process Communication share (IPC$).