LOW RATE OF MANUFACTURING INDUSTRY
by Xyris Pauline Pascual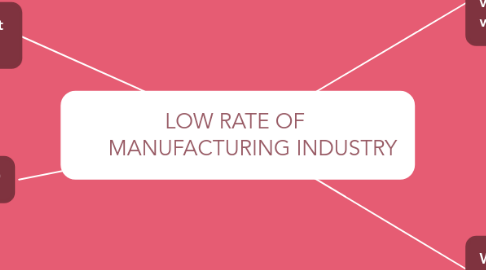 1. What are the parts that make up this system?
1.1. Primary Sector
1.2. Service Sector
2. What are the need of this situation? What is supposed to be done here?
2.1. In this situation, it really need the help of the government. To invest for more machines and other equipments for this industry to be more efficient and necessary.
2.2. This situation should not be neglected because when Manufacturing Industry give the attention that is needed it contributes a lot to our country. Because when this industry is resolve its like a domino effect to our country that will make a huge impact.
3. What function does each part serve?
3.1. Primary Sector it is where the extraction of raw material came from. Agriculture, fishery, mining are under this sector.
3.2. Service sector concerned with offering intangible goods and services to consumers. This includes retail, tourism, banking, entertainment and  I.T. services.
4. Are there any 'gaps' between what is supposed to happen and what the system is able to do?
4.1. For me there is no gaps between parts, its just that manufacturing industry does have the attention needed that will make the Primary and Service sector happen.
4.2. In this if manufacturing industry have a rising rate hundred percent that the primary and service sector will rise to. Because the Primary sector they don't have to export it abroad they just have to transfer it to the manufacturing industry. When manufacturing industry arise more companies will be build that will need the help of service sector.