TERMINOLOGIES AND CONCEPTS IN TOURISM AND HOSPITALITY INDUSTRY
by Nur Hamizah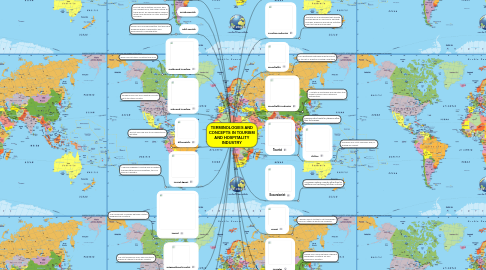 1. Tourism
1.1. Activity of tourists or people who travelling for some purpose and it includes all the things they do during their travel.
2. Tourism Industry
2.1. The total of all businesses that directly provide goods or services to facilitate business, pleasure and leisure activities from the home environment.
3. Internal Tourism
3.1. Tourism of resident visitors, within and outside the economic territory of the country of reference.
4. Psychocentric
4.1. Tourists self-inhibiting, nervous, and non-adventurous; they often refuse to travel by air for psychological reasons rather than financial or other practical concerns.
5. Mid-centric
5.1. Person who has personalities that are fairly balanced blend of allocentric and psychocentric characteristics.
6. Hospitality
6.1. The relationship between guest and host, or the act or practice of being hospitable
7. Outbound Tourism
7.1. When we visit other countries than ours.
8. Hospitality Industry
8.1. A society of businesses and services that linked to leisure and customers' satisfactions.
9. Inbound Tourism
9.1. Someone who are from another country visits the other country.
10. Allocentric
10.1. Tourists who are love to do adventurous activities.
11. Tourist
11.1. Someone who travels for pleasure rather than for business.
11.2. Visitor
11.2.1. Someone who visits someone else; or staying as a guest.
12. Travel Agent
12.1. A person engaged in selling and arranging transportation,accommodations, tours or trips for travellers.
13. Excursionist
13.1. Any person visiting a country other than his residence and remaining less than 24 hours.
14. Travel
14.1. The movement of people between distant geographical locations.
15. Guest
15.1. A person who is invited to visit someone's home or attend a particular occasion.
16. International Tourist
16.1. The visit of persons from one country to places of interest in another country.
17. Traveler
17.1. People who move between different geographic locations for any purpose or duration.
18. Domestic Tourist
18.1. Touring of a country for leisure and adventure by the residents of the country.
19. Backpacker
19.1. Travelers from different cultures and regions who participate in the trend.