Eleven By Sandra Cisneros
by Aneesah Sulaiman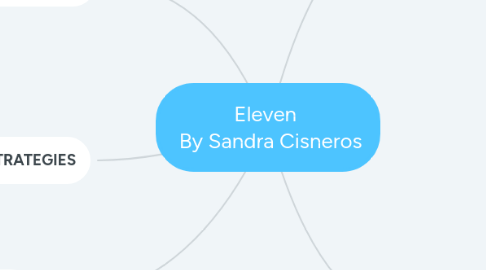 1. OBJECTIVES
1.1. Learners will remember basic concepts and facts from the story to help them answer the questions for their after reading activity
1.2. Learners will be able to recognize parts of the story that relates to their life.
1.3. Learners will be able to apply what they have read and learnt to their life
1.4. Learners will be able to analyze the story in order to answer the questions.
1.5. Learners will be able to judge how their assumptions of the story match the actual story.
1.6. Learners will be able to construct a summary of their version of the story.
2. ACTIVITIES
2.1. PRE-READING:
2.2. Learners will read title and discuss their assumptions of their story.
2.3. Learners will look at the cover of the book and depict what the story will be about.
2.4. DURING READING:
2.5. Learners will stop at a certain and discuss what they think will happen next.
2.6. Learners will discuss how their assumptions relate to the book so far.
2.7. AFTER READING:
2.8. The learners will discuss how the story made them feel.
2.9. Learners will answer questions about the text to ensure their understanding.
2.10. Learners will summarize the story into their own words to demonstrate their understanding of the story
3. RESOURCES
3.1. THE BOARD
3.2. DICTIONARY
3.3. FAL TEXTBOOK
3.4. STORY
3.5. INFORMATION TEXTS
3.6. CAPS
4. FAL STRATEGIES
4.1. Topics will be chosen that helps with language development
4.2. Ensure the story and activities caters for FAL learners.
5. VOCAB AND LANGUAGE INTEGRATION
5.1. There will be glossary to help learners understand unfamiliar words.
5.2. Group reading to help learners and so that they have partners to depend on.