Reparations: A Modern Review of Corporate Ties to Slavery
by Ketricia McAllister Arthur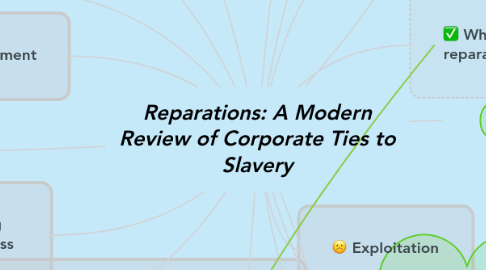 1. What is Reparation?
2. What is Slavery?
3. Exploitation
4. Should all Caribbean regions be compensated equally?
5. What are the challenges of reparations?
6. Reparations for who?
7. Atonement
8. Prof. Hilary Beckles
9. Prof. Henry Fraser
10. What are Corporate Ties?
11. Who determines what are Corporate Ties?
12. As Glasgow University owns up to slavery wealth, others urged to follow
13. What are the arguments against reparations?
14. What are the arguments for Reparations?
15. Slavery reparations hearing ignites fiery debate in Congress
16. Slavery in the Caribbean
17. CSR; are companies responsible to pay reparations?
18. Companies exist to make money and profits