Unit 5 WE2 (Challenges)
by Silvia Buján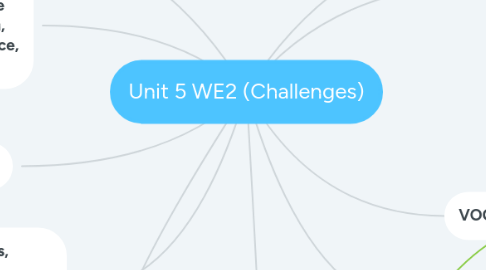 1. WARM UP
2. VOCABULARY REVIEW
3. Give reasons why you did something or you will
4. GRAMMAR
5. CHALLENGE
6. Task: Complete the challenges (teamwork) Share experience, discuss questions
7. Discuss possible meanings, match the words with the pictures, match word with definition, create examples using the words.
8. Task: Take turns to explain/guess the word projected on the board
9. Explanation: discuss what is known about the topic, analyze examples, listen to explanation, provide more examples, practice, create.
10. PHRASAL VERBS