Trauma Informed Questions to Start off the Year...
by Carrie Reckling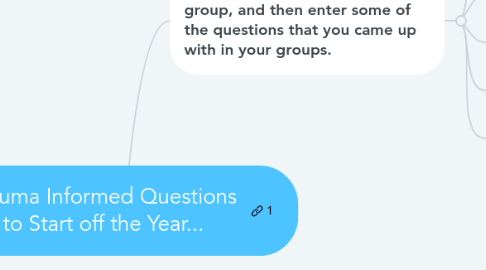 1. Create a new topic for each table group, and then enter some of the questions that you came up with in your groups.
1.1. 1. What is one thing you could teach me as your teacher?
1.2. 2. What is something that you learned this summer?
1.3. 3. What is it that you are most passionate about?
1.4. 4. What is a special talent that you have or have been told that you have?
1.5. 5. What is something that you are looking forward to this school year?