RSES
by Geraldine Havlin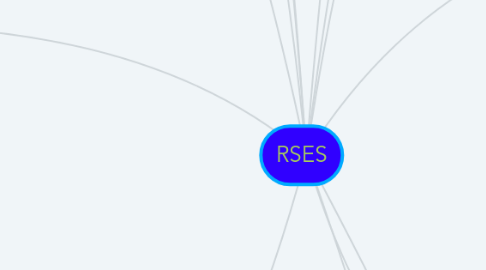 1. Draft RSES - Northern & Western RSES:
1.1. Currently considering Material Amendments
1.1.1. Accepting observations to 11/10/1019
1.2. Draft RSES took place between Nov 2018 - Feb 2019
1.3. Implications for NWR and letterkenny
1.3.1. The initial draft of the RSES designated Letterkenny as a Regional Growth Centre with a Strategic Plan, but incorporating the NRCR 'MASP'; however, this led to much confusion over boundaries and the regional status of letterkenny as a regional centre in its own right (like Sligo and Athlone).
1.3.2. Now, following reps by DCC and NWSGP etc, revisions have been made to the RSES identifying Letterkenny as having its own Regional Growth Centre Strategic Plan and also identifies The NWCR as having its own MASP Status.
1.3.3. at least 50% of all new city homes targeted in the Galway MASP, within the existing built-up footprint of Galway City and suburbs;
1.3.4. Deliver at least 40% of all new housing targeted in the Regional Growth Centres, within the existing built-up footprint.
1.3.5. Deliver at least 30% of all new homes that are targeted in settlements with a population of 1,500 (other than the Galway MASP and the Regional Growth Centres), within the existing built-up footprints;
1.4. What submission would you make on the RSES?
1.4.1. Drive more housing growth within the town centres and brownfield sites over and above the NPF's & RSES's 40% objective in order to address the lack of compact growth in letterkenny as identified in NPF in order to achieve real compact growth.
1.4.2. Letterkenny to anchor the WAC and a gateway to the Northwest.
1.4.3. Donegal has the most to benefit from a rail link between Sligo and Derry/Belfast so we should have steered ahead with the feasibility of this link and got it into the RSES.
1.4.4. The need for monitoring and an evaluation of whether policy objectives are actually being met in the various regions
2. Grow Jobs in Letterkenny to 16,000 by 2040
3. RPGs to remain in place (until 2020) until the new strategies are drawn up.
4. Implications for for Donegal
4.1. Population and growth rate. DCC wanted 50% growth target for the regional centre, the RSES wanted 40%
4.2. DCC wanted the T-Ten routes prioritised
4.3. DCC wanted greater recognition of Letterkenny/Derry's location as the northern anchor for the WAW/Atlantic Economic Corridor.
4.4. Grow Letterkenny to 28,000 by 2040
4.5. Grow Jobs in Letterkenny to 16,000 by 2040
4.6. Ensure 40% of all new development is within existing envelope of Letterkenny
4.7. Grow LYIT
4.8. Local Transport Plan for Letterkenny, with a regional multi-trip focus, 2yr deadline
4.9. Regional Transport Hub (public and private)
4.10. Feasibility Study for a Letterkenny to Derry Rail Link
4.11. Develop a Town Centre Living Scheme within 3 yrs.
4.12. Letterkenny Masterplan to connect Main St and Retail Park, 4 yr m/plan deadline and 4 yr implementation deadline.
4.13. Opportunity Areas identified for Letterkenny and noted in Appendix of RSES (all of which are brownfield sites which contributes to the objectives of Compact Growth).
4.14. Expand Letterkenny's bed night capacity
5. RSESs to replace the current RPGs.
6. Formulated by the Regional Assemblies ( 3 no. nationwide. down from 8)
7. Putting People First, the Local Government Reform Act 2014
8. To support the implementation of the NPF
9. Provides a long-term planning and economic framework - same timeframe as NPF - (2040)
10. Needs to be consistent with the NPF and Government policy
10.1. To integrate and align National Planning Policy with Local Economic & Community Plans and Local Development Plans
11. To coordinate, promote or support strategic planning and sustainable development and promote effectiveness in local government and public services.
12. Main function to produce RSESs.
13. NWRA
13.1. NWRA: 21 members: Cavan, Donegal, Leitrim, Galway County & City, Mayo, Monaghan, Roscommon and Sligo
13.2. Needs to be consistent with the NPF and Government policy
13.3. Main function to produce RSESs.
14. Corporate Message North West faces many challenges - not least because of its peripherality from Dublin and Belfast and associated lack of investment over many decades - but this region is an untapped source of great potential - economically, socially and environmentally.