Medio ambiente y salud
by Sebastian Uribe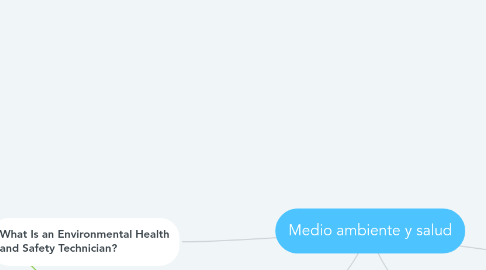 1. Air Pollution and School Activities.
2. What Is an Environmental Health and Safety Technician?
3. Take a move and make your home haealthier just in few.
4. Lab safety: brainstorming activity.
5. Descriptivo.
6. Instruccional.
7. Exhortativos.
8. Instruccional.
9. ¿Por qué?
10. ¿Por qué?
11. ¿Por qué?
12. ¿Por qué?
13. El texto describe las funciones, salario y requisitos que necesita una persona para ser un técnico de seguridad y salud ambiental.
14. El texto dicta las instrucciones que se beben cumplir en las escuelas para tener un manejo excelente con los estudiantes enfermos de asma e infecciones respiratorias por la contaminación del aire.
15. EL texto dicta las normas que las personas deben cumplir al momento de ingresar a un laboratorio.
16. El texto nos permite conocer unas estrategias fáciles y rápidas, que le permite al lector usarlas sin ningún costo para hacer se su hogar un poco más saludable.
17. Género
18. Género
19. Género
20. Género
21. Clasificado
22. Manual de instrucciones
23. Afiche.
24. Manual de procedimiento