Alternate Search Engine
by Carlos Edillor Vlogs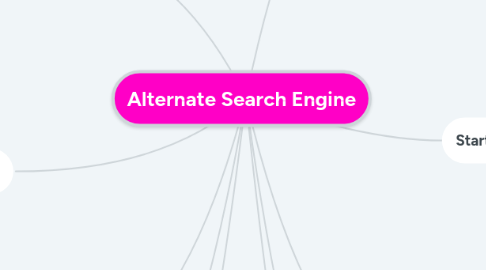 1. Bing
1.1. Bing's video search is significantly better than Google's,
1.2. gives twice as many autocomplete suggestions than Google does.
1.3. can predict when airfares are about to go up or down if you're searching for flights.
1.4. giving you a grid of large thumbnails that you can click on to play or preview if you hover over them.
2. StartPage
2.1. Another search engine that puts privacy at the forefront,
2.2. With StartPage, none of your details are stored and no cookies are used, save for a single, anonymous cookie that's used to remember your preferences.
2.3. Uniquely, StartPage also offers a proxy for those who want to not just search, but browse, the web in full privacy.
2.4. StartPage was the first search engine to allow its users to search privately.
2.5. For those who want to go "cookie-free", StartPage has a URL generator alternative to save your settings.
3. Search Egypt
3.1. Search Encrypt is a private search engine that uses local encryption to ensure your searches remain private.
3.2. It uses a combination of encryption methods that include Secure Sockets Layer encryption and AES-256 encryption.
3.3. When you input a query, Search Encrypt will pull the results from its network of search partners and deliver the requested information.
4. Ecosia
4.1. environmentally friendly search engine
4.2. your Google searches actually contribute to the creation of quite a bit of CO2.
4.3. Ecosia uses the revenues generated from search engine queries to plant trees
5. Wiki.com
5.1. search engine for those who appreciate community-led information as found on sites like Wikipedia.
5.2. is a knowledge base website on which users collaboratively modify content and structure directly from the web browser.
5.3. wiki is run using wiki software, otherwise known as a wiki engine.
6. DuckDuckGo
6.1. If you're looking for true privacy, DuckDuckGo is the search engine for you.
6.2. DuckDuckGo doesn't collect or store any of your personal information.
6.3. DuckDuckGo is the perfect choice for those who wish to keep their browsing habits and personal information private.
6.4. you can run your searches in peace without having to worry about the boogeyman watching you through your computer screen.
7. Gibiru
7.1. Search results are sourced from a modified Google algorithm
7.2. Gibiru is the preferred Search Engine for Patriots.
7.3. they seek without worrying about Google's tracking activities.
7.4. Gibiru doesn't install tracking cookies on your computer they purport to be faster than "NSA Search Engines."
8. Internet Archive
8.1. Wayback Machine is great for researching old websites, but it's so much more.
8.2. this search engine queries a massive collection of documented material
8.3. Internet Archive is a vast online library where you can access just about anything you could imagine.
9. Yandex
9.1. Yandex is the most popular search engine in Russia
9.2. Yandex is an overall easy-to-use search engine.
9.3. if you use its cloud storage service, Yandex Disk, you can search for your personal files right from the search bar of the search engine
10. CC Search
10.1. many types of copyright-free content.
10.2. This search engine is perfect if you need music for a video, an image for a blog post
10.3. it draws in results from platforms such as Soundcloud, Wikimedia, and Flickr and displays results labeled as Creative Commons material.