NEUROSCIENCE
by maite olavarri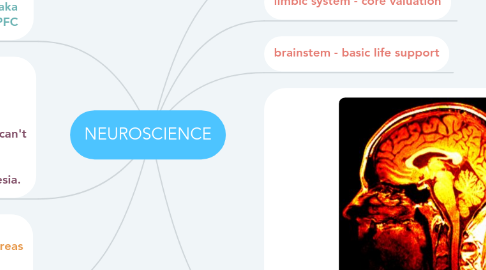 1. Emotion decision making and the orbitofrontal cortex: aka orbitofrontal cortex VM-PFC
2. cortex - higher cognition
3. limbic system - core valuation
4. brainstem - basic life support
5. Damasio: somatic maker hypothesis - patients with VM-PFC lesions: can feel emotions, intact cognition, language, factual learning. can't store emotional memories, cannot retrieve emotional memories - emotional amnesia.
6. key principle: functional specialization - difference areas of the brains do different things.
7. imitation of plain - film X-ray: images are flattened - 2D, projections of 3D objects, bone is very dense, brain is encased in skull.