THE EFFECT OF NEW TECHNOLOGIES ON ENGLISH
by Gustavo Robles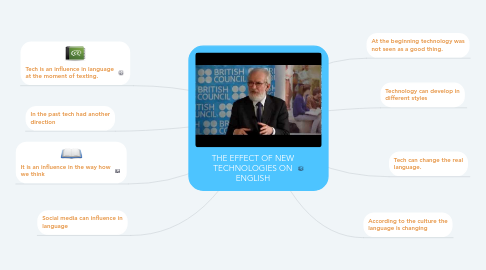 1. At the beginning technology was not seen as a good thing.
2. Technology can develop in different styles
3. Tech is an influence in language at the moment of texting.
4. In the past tech had another direction
5. It is an influence in the way how we think
6. Tech can change the real language.
7. Social media can influence in language
8. According to the culture the language is changing