How was the daily life in ancient Greece (Sparta)
by Elizabeth Finsaas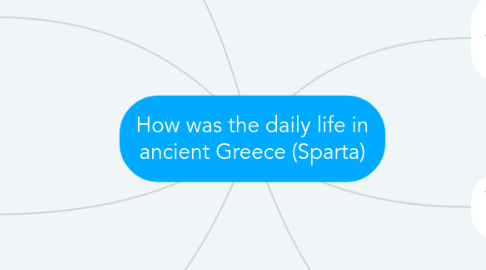 1. Spartan women learned to read, write and protect themselves in battle.
2. Woman participated in athletic competitions.
3. When boys turned 7 they moved away from their families into barracks to start their solider training.
4. Men were allowed to get married after age 18 but they were not allowed to live with their wives until age 30.
5. If babies weren't perfect they were killed in
6. In Sparta, they were encouraging children in fights.
7. I think that this is a good question because it helps me answer how they lived in ancient Sparta.