BOTTOM-UP AND TOP- DOWN PROCESSING
by Ruth Silva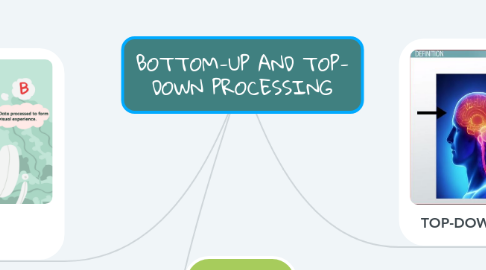 1. TOP-DOWN PROCESSING
2. BOTTOM-UP PROCESSING
3. Processing across when we sensebasic features of stimuliandthen integrate them.
4. The teacher present a problem, then students have to think in possible solutions by finally resolve it given details.
5. The brain applies what it knows and what it expects to perceive and fills in the blanks.
6. Asking students to read aloud may encourage this approach because they focus on word forms, not meaning.
7. General processes involved in sensation and perception