sanjeev kapoor success story telugu
by p satya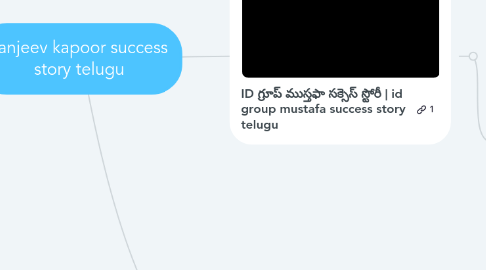 1. ID గ్రూప్ ముస్తఫా సక్సెస్ స్టోరీ | id group mustafa success story telugu
1.1. Here we look into life of PC Mustafa co-founder of ID fresh food company. This life story of Pc Mustafa is inspirational to many up coming entrepreneurs. PC Mustafa coming from a tough financial background worked hard to bring his family out of the crisis. Later he moved to Bangalore from Dubai to complete his MBA.The turn of factors which gave rise to us reading the story of a successful entrepreneur and moral of success could be understood from his story.Lets understand what is the driving force of this motivational entrepreneurs life story.
2. సంజీవ్ కపూర్ సక్సెస్ స్టోరీ |sanjeev kapoor success story telugu |
2.1. The is a success story of sanjeev kapoor who has risen from a mere chef to a great entrepreneur in restaurants and marketing. sanjeev kapoor started his life as a chef, but why did he become chef and what makes this legend of cooking so successfull , and sanjeev kapoor net worth,how did wonderchef start and many more questions will be answered by this short story on him.lets see the inspirational life story of sanjeev kapoor and understand his driving force to success.Lets get inspired by sanjeev kapoor biograpy who started wonder chef,yeloow chilli,signature by sanjeev kapoor and many more.