JURISPRUDENCE IS INTERDISCIPLINARY
by Adila Hayati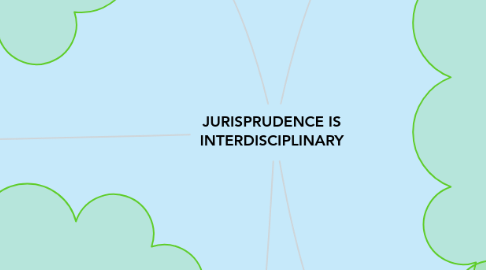 1. JURISPRUDENCE AND PHILOSOPHY
1.1. PHILOSOPHY IS WHAT IS OUGHT TO BE
1.2. V. RUSSEL
1.2.1. what we know and can know is science. what exist is science. philosophy is what we don't know.
1.2.2. if its not exist is philosophy (it can exist in future)
1.2.3. to know future law is philosophy. law = philosophy.
1.3. PHILOSOPHY SHOULD INVOLVE HYPOTHECATION, PRESUMPTION AND CONJECTURE
1.4. HYPOTHECATION IN PHILOSOPHY
1.4.1. in respect to life
1.4.2. in respect to social condition
1.4.3. in respect of rights and duties
2. JURISPRUDENCE AND SOCIOLOGY
2.1. SOCIOLOGY > STUDY OF SOCIAL PROBLEMS
2.1.1. ex:
2.1.1.1. Criminology
2.1.1.1.1. theory of punishment
2.1.1.1.2. Criminal law
2.1.1.2. Family law
2.1.2. relationship of sociology and law = exist
3. JURISPRUDENCE AND ECONOMY
3.1. What is economy?
3.1.1. wealth and resources of a country or region. especially in terms of >> production and consumption of goods and services.
3.2. one subject in economic which is public finance > one aspects of public finance is revenue law
3.2.1. revenue law > common in economic and also in jurisprudence
3.3. Economy is a very strong force for most decisions by the government, organisations or even individuals.
4. JURISPRUDENCE AND PSYCHOLOGY
4.1. PSYCHOLOGY
4.1.1. scientific study of human mind and its functions, especially those affecting behavior in a given context.
4.1.2. Psychology and Law
4.1.2.1. behavior of workers and employers
4.1.2.1.1. towards complying with the law of our legislation
4.1.2.1.2. towards complying with environment legislation
4.1.3. example is the behavior of criminals, professional criminals, there are psychology case.
5. JURISPRUDENCE AND POLITICAL SCIENCE
5.1. POLITICAL SCIENCE?
5.1.1. branch of knowledge deals with systems of government; analysis of political activity and behavior
5.1.2. common areas of political science + jurisprudence
5.1.2.1. constitutional law
5.1.2.2. international law
5.1.2.3. administrative law