HELLO!
by Cristian Valcarcel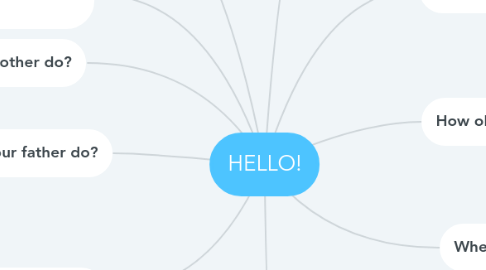 1. What semester are you?
1.1. I AM IN THIRD SEMESTER
2. Where were you born?
2.1. I WAS BORN IN TUNJA
3. What is your full name? Spell your full name
3.1. MY FIRST NAME IS CRISTIAN: SI-AR-AI-ES-TI-AI-EI-EN.
3.2. MY MIDDLE NAME IS CAMILO: SI-EI-EM-AI-EL-OU.
3.3. MY LAST NAME IS VALCARCEL: VI-EI-EL-SI-EI-AR-SI-I-EL.
4. How many brothers or sisters do you have?
4.1. I HAVE ONE BROTHER AND ONE SISTER
5. When were you born?
5.1. I WAS BORN ON APRIL FIRST
6. How old are you?
6.1. I AM A 20 YEARS OLD
7. Where do you live?
7.1. I LIVE IN TUNJA
8. What does your mother do?
8.1. MY MOTHER IS A HOUSE WIFE
9. What does your father do?
9.1. MY FATHER IS TEACHER OF MATHEMATICS TEACHING
10. Do you have pets?
10.1. NO, I DON´T HAVE PETS