Technology supports teaching and learning in a language classroom
by Susana Rosas Palacios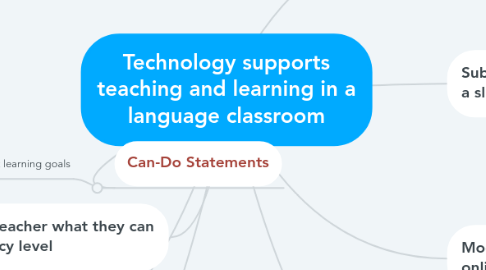 1. Help students and teacher what they can do in each proficiency level
2. Substitution (from whiteboard to a slide)
3. Blended learning
3.1. give opportunities to students to use the language in real-world situations.
3.2. hundreds of online resources/help
4. Can-Do Statements
4.1. Specific and related to unit learning goals
5. Augmentation (virtual tour)
6. Modification (task redesign, online research)
7. Redefinition (tasks that are difficult/impossible without tech)
8. Reflection: it gives me ideas to create meaningful lessons for students where they are engaged and actively learning.