^
by David Mendieta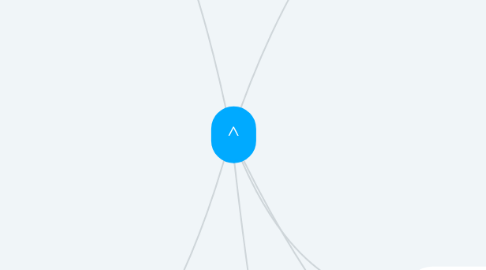 1. CBD (Cannabidiol) — up 99%!
1.1. El cannabidiol se abre paso en la industria del mercado, alivios a muchos transtornos.
2. Food trend survey
2.1. Campbell's Implosion and the Ongoing Misfortunes of Big Food.
2.1.1. Las Big food no se adaptan a los cambios del mercado.
2.1.2. Grandes cantidades de dinero para comprar compañías prometedoras.
2.2. Food Loves Tech, Sometimes.
2.2.1. Unión entre ciencia y alimentos
2.2.2. empresas de alimentos mas interesadas en lo que consumen las personas que en la ciencia.
2.3. The Future is Flexitarian.
2.3.1. Alternativas de comida de origen animal basado en plantas
2.4. Everything Changes.
2.4.1. Cambios acelerados
2.4.2. El mundo de la comida difderente
2.4.3. Ajustándose a las necesidades de la gente
2.5. The "Wild West" of CBD.
2.5.1. Gran interés en el CBD cannabidiol
2.5.2. Gran capital y muchas ideas en el mundo de la comida con el CBD
2.6. "Nothing Surprises Me Anymore...
2.6.1. Todas las tendencias al rededor de alimentos orgánicos, alimentos a base de plantas, Sostenible, conveniencia, salud y bienestar.
3. Kalsec's Top Food Predictions for 2019
3.1. Globally Inspired
3.1.1. Entran más sabores provenientes de África occidental, la costa del Pacífico y América Latina.
3.2. Spicy Specificity
3.2.1. Lo picante y astringente son mas especifios y coplejos
3.3. Fermented Flavors
3.3.1. Más apariciones de alimentos fermentados
3.3.2. Una alternativa a favor de la ética de los alimentos
3.4. Clear Label Attributes
3.4.1. Los consumidores prefieren más transparencia en los etiquetados
3.4.2. Los etiquetados tienen un cambio constante
3.5. Plant-Based Proteins
3.5.1. Se espera que la tendencia en proteínas de origen vegetal se incremente en 2019
3.5.2. Más opciones para el mercado
3.6. Alcohol Infusions
3.6.1. Tendencia del alcohol en los alimentos se aumenta en 2019 impulsada por los millenials
3.6.2. Aumento por el interés de bebidas alcohólicas, cócteles y bebidas artesanales.
3.7. Handcrafted at a Premium
3.7.1. Alimentos que cuentan su historia u ofrecen beneficios adicionales cada vez mas preferidos por los consumidores
3.7.2. Los consumidores cada vez quieren derrochar mas dinero en productos artesanales y exclusivos.
4. Euromonitos International's Top 10 Global Consumer Trends in 2019
4.1. Age Agnostic.
4.1.1. Limites de la edad van cambiando
4.1.2. La gente vive más tiempo y quiere ser tratada como más joven
4.2. Back to Basics for Status.
4.2.1. Los compradores de alejan de los productos comunes y buscan más experiencias alejándose del materialismo
4.3. Conscious Consumer.
4.3.1. Un gran incremento en los productos de bienestar
4.3.2. Los productores están siendo adoptados por compañías convencionales
4.4. Digitally Together.
4.4.1. A medida que se desarrolla nuevas tecnologías el potencial gastronómico también aumenta
4.5. Everyone's an Expert.
4.5.1. Las compañías ahora deben innovar mas para atraer a clientes curiosos
4.6. Finding My JOMO.
4.6.1. Consumidores quieren desconectarse de la tecnología, priorizando realmente lo que quieren
4.7. I Can Look After Myself.
4.7.1. Las personas toman medidas preventivas contra enfermedades sin consultar a profesionales
4.8. I Want a Plastic-free World.
4.8.1. Las personas quieren un mundo sin plástico
4.9. I Want it Now!
4.9.1. Los consumidores buscan gratificación instantánea y nuevas experiencias lo que les permite dedicar más su tiempo a su vida productiva
4.10. Loner Living.
4.10.1. Mas personas viven solos y abrazan su estilo de vida independiente
5. Upserve Restaurant Insider's Top Restaurant Menu Trends
5.1. Fermented Foods — up 149%.
5.1.1. Conservadores de alimentos naturales
5.2. Jackfruit — up 52%.
5.2.1. JackFriut como sustituto de carne
5.3. Fire-roasted Foods – up 19%.
5.3.1. Asar las verduras aumenta mucho su sabor y olor
5.4. Ancient Grains — up 11%.
5.4.1. Granos como teff, einkorn, amaranth, millet o spelt proporcionan más nutrición que un grano normal
6. IFIC'S Five trends to watch in 2019
6.1. Discovering Our Foods' Origin Stories.
6.1.1. Más de la mitad de los consumidores conocen lo que consumen y el impacto de su decision de compra en el mundo.
6.2. Tackling Food Safety with Technology.
6.2.1. Seguridad alimentaria; más brotes de enfermedades provocados por la comida detectados.
6.2.2. La comida no es menos segura, se mejoro la trazabilidad para detectar estos problemas.
6.3. Food Allergies: Actions and Reactions.
6.3.1. FDA busca etiquetar el sésamo como un alergeno
6.3.2. Contribuciones en el área de alérgenos
6.4. There's No Sugar-Coating This Trend.
6.4.1. El azúcar sigue siendo muy importante para los estadounidenses
6.4.2. El 77% dice que está tomando medidas dietéticas contra la azúcar
6.5. Voracious Vegetarians and Vegans.
6.5.1. Las dietas a base de plantas están floreciendo en las dietas de los estadounidences