GLOBAL WARMING AND CLIMATE CHANGE
by Elias Goro Picart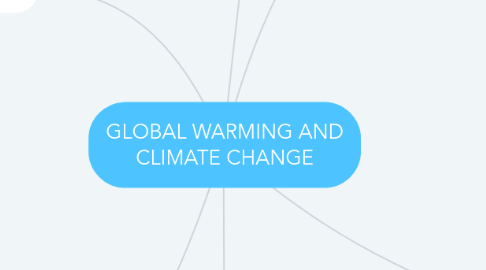 1. CURRENT SITUATION
1.1. NATURE
1.1.1. JUNGLES AND OCEANS
1.1.1.1. ENVIRONMENT STABILIZERS
1.1.1.1.1. THEY CONSERVE CO2
1.1.2. THE POLES ARE MELTING
1.1.2.1. THE OCEAN LEVEL INCREASES
1.1.2.1.1. MIGRATIONS
1.1.3. TEMPERATURE INCREASE
1.1.3.1. AGRICULTURAL DIFFICULTY
1.2. HUMANS
1.2.1. THE JUNGLES CATCH FIRE
1.2.1.1. PALM OIL
1.2.1.2. BUSINESS
1.2.1.2.1. CHEAP
1.2.1.2.2. RICHES
1.2.1.2.3. PEPISCO
1.2.1.2.4. QUAKER
1.2.1.2.5. DORITOS
1.2.1.2.6. NISSIM
1.2.1.2.7. KRAFT HEINZ
1.2.2. FOSSIL FUELS
1.2.2.1. THEY ALWAYS CONTAMINATE
1.2.2.2. CHINA
1.2.2.2.1. A VERY SERIOUS CASE
1.2.2.3. LOOK TO THE OTHER SIDE
1.2.2.3.1. PEOPLE BENEFITS
2. TEMPERATURE
2.1. INCREASE
2.2. DECREASE
3. DI CAPRIO
3.1. PARIS AGREEMENT
3.1.1. AMOUNT OF COUNTRIES
3.2. DOCUMENTARY
3.2.1. FREE DIFUSION
3.2.1.1. MAKE AWARE
3.3. COLLECTIVE DECISION
4. US
4.1. COUNTRIES
4.1.1. DEVELOPING
4.1.1.1. DIFFICULTIES
4.1.1.1.1. OTHER PRIORITIES
4.1.1.1.2. CLEAN ENERGIES
4.1.2. DEVELOPED
4.1.2.1. THEY MUST BE AN EXAMPLE
4.1.2.1.1. SELF-SUSTAINABLE ENERGIES
4.1.2.1.2. CLEAN ENERGIES
4.2. PERSONAL DECISIONS
4.2.1. REDUCE MEAT CONSUMPTION
4.2.1.1. REPLACEMENT FOR OTHERS
4.2.1.1.1. CHICKEN
4.2.1.1.2. FISH
4.2.1.2. IT IS CULTIVATED
4.2.1.2.1. ANIMAL FEED
4.2.1.3. COWS
4.2.1.3.1. METHANE RELEASE
4.2.2. TO MANIFEST
4.2.2.1. ASK FOR
4.2.2.1.1. CARBON TAXES
4.2.2.1.2. CLEAN ENERGIES
4.2.3. TO THINK OF THOSE WHO WILL COME NEXT
4.2.4. INFORMATION TO THE SOCIETIES
4.2.4.1. NEW YORK
4.2.4.1.1. BIG SCREENS
4.2.4.2. EDUCATIONAL TALKS
4.2.4.3. COLAVORATIVE CAMPAIGNS
4.2.5. TRANSPORT
4.2.5.1. EUROPE
4.2.5.1.1. ELECTRIC SKATEBOAARDS
4.2.5.1.2. ELECTRIC TAXES
4.2.5.1.3. SOLOWHEEL
4.2.5.1.4. ROLLERS
4.2.5.1.5. BIKES
4.2.5.1.6. TRAINS
4.2.5.1.7. TRAMS
4.2.5.1.8. METROS
4.2.5.1.9. ELECTRIC CARS
5. PRHASES OF GREAT IMPORTANCE
5.1. "WE LIVE ON EARTH AS IF WE HAD ANOTHER TO GO"
5.1.1. TERRY SWEARINGEN
5.2. "THE FUTURE IS ALREADY PRESENT"
5.2.1. ANONYMOUS
5.3. "THE WORST THREAT FOR THE WORLD IS TO BELIEVE THAT SOMEONE WILL SAVE IT"
5.3.1. ROBERT SWAN
5.4. "THE EARTH IS NOT FROM THE MAN, THE MAN IS FROM THE EARTH"
5.4.1. ANONYMOUS
6. AFFECTED PLACES
6.1. THE ARTIC
6.2. SIBERIA
6.3. THE LITORALS
6.4. AMAZONIA