SIMPLE PAST TENSE
by Elaine Castro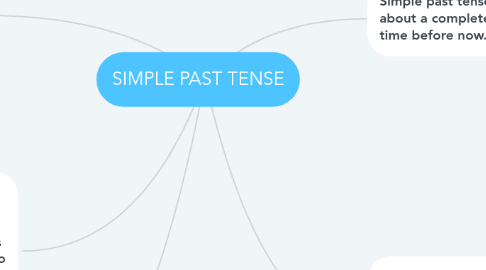 1. Simple past tense is used to talk about a completed action in a time before now.
1.1. The simple past is the basic form of past tense in English.
1.2. You always use the simple past when you say when something happened, so it is associated with certain past time expressions.
2. EXAMPLES John Cabot sailed to America in 1498. My father died last year. He lived in Fiji in 1976. We crossed the Channel yesterday.
3. We use the past tense to talk about something that happened once in the past, something that happened several times in the past,omething that was true for some time in the past. We often use expressions with ago with the past simple.
4. We use did to make questions with the past simple: Did she play tennis when she was younger? But questions with who often don't use did: Who discovered penicillin?
5. We use didn't (did not) to make negatives with the past simple: They didn't go to Spain this year.