Portrait Focus Website
by Paula Gil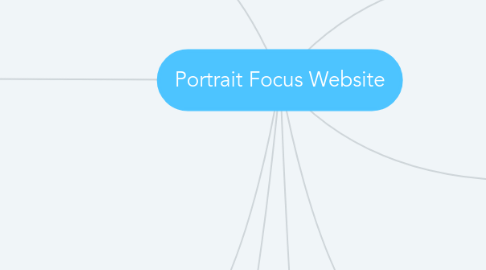 1. About (pg1)
1.1. "Hello there! My name is Paula Gil and I am currently a Graphic Design student. Ever since I could remember, art has been a big part of my life. As a result, I decided to create a website that focuses on one of my favorite, and certainly my most practiced, area of art: Portrait Art. Here you can learn more about portrait art from around the world and from different eras. I will also regularly share my own art in the hopes of improving and receiving any feedback you can give me. Thank you for visiting and I hope you can get inspired to create your own masterpiece!"
1.2. Contact Information
1.2.1. Instagram: portrait.focus
1.2.2. Email: [email protected]
2. Gallery (pg3)
2.1. I will try to attempt to post twice a month. They will be organized in chronological order. The image quality will be high resolution and will be applied to digital and traditional work. Comments will be permitted so that I may receive feedback.
3. Locations (pg6)
3.1. Museums
3.1.1. A list of museums that showcase new and historical portrait art.
3.2. Exhibitions
3.2.1. Monthly updates on new exhibitions that feature portraiture artists.
4. Learn (pg4)
4.1. Tutorials
4.1.1. Here visitors will be able to find video and written tutorials that I have found helpful. For the videos, they will primarily be from YouTube.
4.2. Tips
4.2.1. Mainly articles that highlight the dos and don'ts when drawing/painting portraits. May also find articles that give useful tips in how to create your own artistic style.
4.3. Materials
4.3.1. Mine and other artists' recommendations for the best art materials. I will provide links where visitors may best purchase the materials.
5. Gear Up (pg5)
5.1. Clothes
5.1.1. Links to various apparel items that feature portrait art. They may be from current artists or inspired by famous historical artworks. The websites linked will vary.
5.2. Decorations/Furniture
5.2.1. Links to various decor and furniture items that feature portrait art. This includes posters, framed artwork, etc. They may be from current artists or inspired by famous historical artworks.
6. Weekly Tidbits (pg2)
6.1. Here I will be providing weekly blog posts with historical and current information about artists and influential works from each place. The information will be condensed and easy to digest. It will be accompanied by high-res images. My goal is to inform, entertain, and inspire.
6.2. Asia
6.3. Europe
6.4. Americas
6.5. Modern
7. Feel and Look
7.1. The feel and look I'm going for is a blog website with a fresh and clean minimalist design. There will be white space so the viewer will not be bombarded a heavy amount of visual information.
8. Budget
8.1. To keep the budget at a minimum and to save time, I will personally create the website using Wix.
8.2. For space, I will settle for 10gb bandwidth per month.