Systems engineer: I should apply this because I like to do it, I'm good in this and I have prepared for this for years at school.
by Rivera Mauren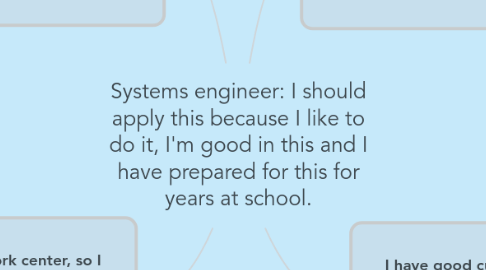 1. I have no experience in a formal company, but at school I did a degree project that consisted of making a fully functional information system.
2. I have good customer service, I have experience in this, since I have worked in a restaurant. The client will feel satisfied and well served with my service.
3. Sometimes it is hard work because you have to have a lot of logic or find a way to make the system work as it should, however, I will not have much physical fatigue.
4. I live near the work center, so I will not have to worry about being late, I am also a responsible and committed person.