Alfa Laval
by David Knutsson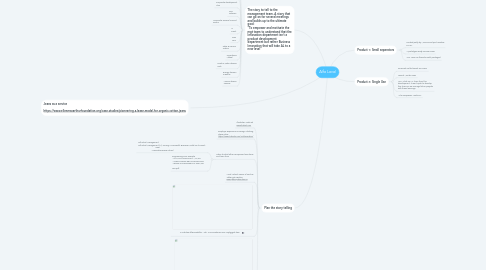 1. Jeans as a service https://www.ellenmacarthurfoundation.org/case-studies/pioneering-a-lease-model-for-organic-cotton-jeans
2. Product 1: Small separators
2.1. Funded partly by Vinnova and part member is KTH.
2.2. A prototype ready summer 2020
2.3. Aim: How can these be sold, packaged
3. Product 2: Single Use
3.1. Financed via the board, 25 mSEK
3.2. Launch: Winter 2020
3.3. Aim: What can AL learn from this development. It went quick to develop this, how can we manage future projects with these learnings.
3.4. "The Nespresso- machine"
4. The story to tell to the management team. A story that can go on for several meetings and builds up to the ultimate goal: "To empower and motivate the mgt team to understand that the Innovation department isn´t a product development department but rather Business Innovation that will take AL to a new level"
4.1. HR Pascale
4.2. Finance Jan
4.3. Communication Peter
4.4. Corporate development Alex
4.5. CSR Catarina
4.6. Corporate General Council Emma
4.7. IT Frank
4.8. CEO Tom
4.9. Sales & Service Joakim
4.10. Operations Mikael
4.11. Food & Water division Nish
4.12. Energy division Susanne
4.13. Marine divsion Sameer
5. Plan the story telling
5.1. Illustratör: Frida Rit www.fridarit.com
5.2. Employer Experience & Design Thinking Steve Usher https://www.linkedin.com/in/steveusher/
5.3. Listen to what other companies have done and learn from
5.3.1. Hilti Fleet Management Hilti Fleet Management (A): Turning a Successful Business Model on Its Head - Case - Harvard Business School
5.3.2. Engineering.com example - HAM-LET INDUSTRIAL VALVES - SWEET SENSE REMOTE SENSING - RENFE PASSENGER RAIL SERVICE See pdf.
5.4. Arvid Axland, owner of Pool.se Jakten på Känslan, www.jaktenpakanslan.se
5.5. 5 cirkulära affärsmodeller - och 10 innovationer som möjliggjort dem
5.6. Therese Testar Teknik Youtuber in collaboration with Teknikföretagen, Therese testar teknik är tillbaka