Group 2 Sam Westing
by Marcy Luft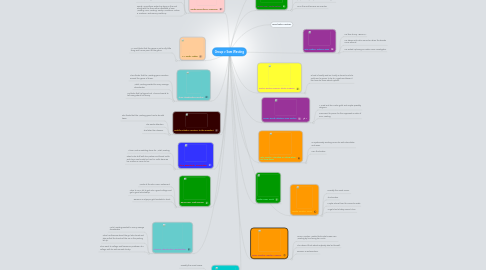 1. Otis Amber= Delivery Man
1.1. He likes to say "BOOM!"
1.2. He always acts calm around or when the bombs come around.
1.3. He ended up being an under cover investigator.
2. Grace Windsor Wexler= Heiress
2.1. Grace Windsor Wexler thinks she knows Sam Westing by him being her Uncle.
2.2. She doesn't think about anybody else but herself.
2.3. Became a restaurantuer.
3. Jake Wexler= Standing or sitting when not lying down
3.1. Is mysteriously sending Grace his wife chocolates and roses.
3.2. He's the bookie
4. Doug Hoo= Track Runner
4.1. Works at the Shin Hoo's restaurant.
4.2. Likes to run a lot to get into a good college and get a great scholarship.
4.3. Became an olympic gold medalist in track.
5. Sunlin Hoo= Cook
6. Turtle Wexler= Witch
6.1. Possibly the Great Niece.
6.2. She thinks that the game is about having the most money and then whoever has the most money wins the game.
6.3. She will kick you hard in the shin if you dare to pull or touch her braid.
6.4. Turtle secretly won the Westing game but never told anybody. She went on to be a successful lawyer for the Westing paper products.
7. Flora Baumbach= Dressmaker
7.1. Flora Made a wedding dress for Violet Westing
7.2. Likes to do stuff with her partner and friend Turtle and Flora now braids her hair for Turtle because her mother is mean to her.
8. Christos Theodorakis= Birdwatcher
8.1. Violet Westing wanted to marry George Theodorakis
8.2. Chris has theories about the girl who limed and also pulled the hoods of the cas in the parking lot up.
8.3. Chris went to college and became a professer at a college with his wife named Shirley.
9. Theo Theodorakis= Brother
9.1. Theo thinks that the Westing game revolves around the game of chess.
9.2. Violet Westing wanted to marry George Theodorakis
9.3. He thinks that he figured out clue and wants to tell Doug about his theory.
10. Doctor Denton Deere= Plastic Surgeon
10.1. Is kind of snotty and isn't really a almost Uncle to Turtle and a groom to be to Angela and doesn't like how she cares about Sydelle.
11. Sydelle Pulaski= Secretary to the president
11.1. She thinks that the Westing game has to do with twins.
11.2. She wants attention.
11.3. She faked her disease.
12. Angela Wexler= None
12.1. Possibly the Great Niece.
12.2. The bomber
12.3. Maybe almost tried to commit suicide
12.4. Angela had a baby named Alice.
13. Sandy McSouthers= Doorman
13.1. Fired from the Westing paper mill.
13.2. Tells stories about Sam Westing and his death and or stories of his past.
13.3. He ended up being one of the unknown identities of Sam Westing.
13.4. Sandy McSouthers ended up dying in the end along with the three other identities of Sam Westing, Sam Westing, Sandy McSothers, Judian R. Eastman, and Barney Northrup.
14. James Hoo= Restaurateur
14.1. James Hoo sued Sam Westing.
14.2. He is always basically grumpy and mean to people usually. He yells at his son Doug.
14.3. He in the end became an inventor.
15. Crow= Good Salvation Soup Worker
15.1. A maid and she is also goth and maybe possibly religious
15.2. Crow went to prison for the supposed murder of Sam Westing.
16. J.J. Ford= Judge
16.1. J.J.Ford thinks that the game is just a silly little thing and has no point to the game.
17. Backround color= Family
18. Word color= partner