TECHNOLOGY IN THE CLASSROOM
by MONICA SUAREZ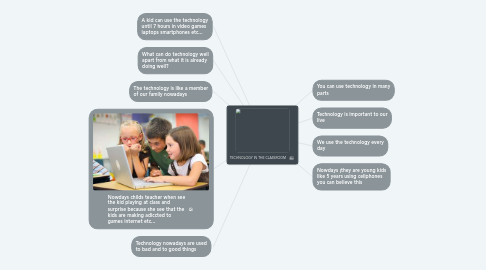 1. You can use technology in many parts
2. Technology is important to our live
3. We use the technology every day
4. A kid can use the technology until 7 hours in video games laptops smartphones etc...
5. What can do technology well apart from what it is already doing well?
6. The technology is like a member of our family nowadays
7. Nowdays ¡they are young kids like 5 years using cellphones you can believe this
8. Nowdays childs teacher when see the kid playing at class and surprise because she see that the kids are making adiccted to games internet etc...
9. Technology nowadays are used to bad and to good things