Strategies for effective online discussion for online course: International Enrollment Training
by Jennifer O'Boyle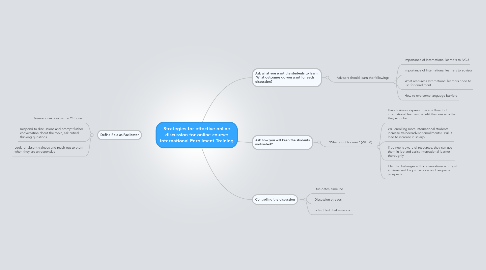 1. Ask what you want the students to learn. What outcomes do you want for each discussion?
1.1. Advisers should learn the following:
1.1.1. Importance of International learners to NCU
1.1.2. Importance of International learners to advisor
1.1.3. What resources International learners need to use for enrollment
1.1.4. How to overcome language barriers
2. Ask how you will keep the students motivated?
2.1. "What's in it for me?" (WIIFM)
2.1.1. Have trainees express how enrollment of international learners benefit the company that they work for
2.1.2. Will enrolling more international students increase trainee/adviser enrollments? Will it lead to increase in salary?
2.1.3. If trainee is aware of resources, they can use them in job and assist international learner thoroughly
2.1.4. Identify challenges with conversations amongst advisers and English as a second language prospects
3. Controlling the discussion
3.1. Due dates, timeline
3.2. Discussion threads
3.3. Scheduled chat sessions
4. Define Role as Facilitator
4.1. Answer questions within 24 hours
4.2. Respond to discussions and prompt further conversation about the topic, ask critical thinking questions
4.3. Look for absent trainees and reach out to them when they are unresponsive