ETHICAL DILEMMA PROJECT
by Jessica Grimsland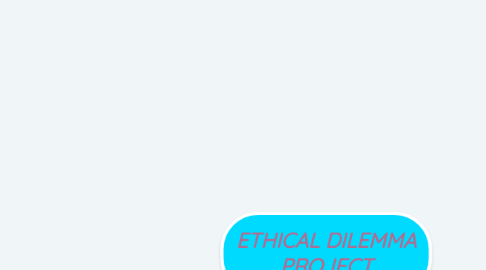 1. DILEMMA: Ashley is a manager at a hospital and it is a general rule to not be active with staff on social media. Lily, a staff therapist, brings it to Ashley's attention that Fred, another staff therapist, shared a patient's scenario on social media; while no names were disclosed, Fred's profile included his place of employment. Ashley says she will look into this to see if any violations occurred (Scott & Reitz, 2017, p. 198).
1.1. STAKEHOLDERS:
1.1.1. ASHLEY
1.1.2. LILY
1.1.3. FRED
1.1.4. THE PATIENT
1.1.5. THE HOSPITAL
1.2. POSSIBLE ACTIONS:
1.2.1. Ashley could disregard the post, and tell Lily that she should technically not even be active with staff on social media in the first place.
1.2.2. Ashley could tell Fred to take the post down, before anyone is able to see it.
1.2.3. Ashley could tell Fred that if he wants to post about patient scenarios, he must remove his place of employment from his profile.
1.2.4. Ashley could report Fred's social media post, because this could be a potential HIPAA violation
1.3. CHOSEN COURSE OF ACTION
1.4. Ashley should report Fred's post to someone in a higher position. While it did not include the patient's name, it still exhibits a potential HIPAA violation, and it goes directly against the Occupational Therapy Code of Ethics stating, "Preserve, respect, and safeguard private information about employees, colleagues, and students unless otherwise mandated or permitted by relevant laws."
1.4.1. CORE VALUES
1.4.1.1. DIGNITY
1.4.1.2. EQUALITY
1.4.2. ETHICAL PRINCIPALS
1.4.2.1. AUTONOMY
1.4.2.2. FIDELITY