MAP - NOTE & VOCAB STRATEGY
by Elijah Jones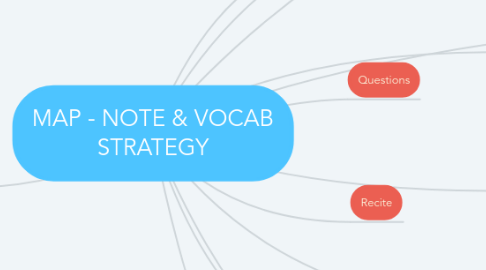 1. Record
2. Questions
3. Recite
4. Reflect
5. Review
6. CONCEPT (CORNELL NOTES)
7. Record the lecture - take anything down that is important including facts such as dates and percentages
8. Ask yourself questions, right them down here in the concept map. Use a topic such as "questions" and write them using another bubble or layer.
9. Review the words, recite them than re-read them and fix any errors.
10. Reflect on the material, you can use different colored bubbles to add to each section for your note taking.
11. Than finally, in the Cornell note taking system. Review the material and ask yourself's more questions. Example on the side.
12. PROS
13. CONS
14. More organized - better note taking. Easily accessible.
15. Time consuming - Hard work
16. ELIJAH JONES