Action Plan to gain skills to achieve Director Level Position
by Jon-Eric Garcia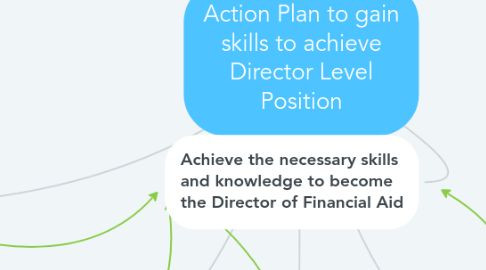 1. Knowledge necessary to advance to this level within the next two years.
2. Achieve the necessary skills and knowledge to become the Director of Financial Aid
3. Access to FSA Website Training: Training in back end processing procedures, Cash Management procedures, Reporting procedures can be studied.
4. Director level positions require additional experience and education. The organization is growing and additional opportunities for advancement.
5. Time Needed: Completion of MBA program within next 2 years. Additional FSA training achieved within next 2 years