MALWARE
by Shella Grace Diale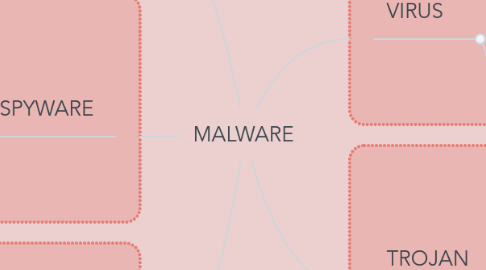 1. VIRUS
1.1. is a type of malicious code or program written to alter the way a computer operates and is designed to spread from one computer to another.
2. TROJAN
2.1. is a type of malware that is often disguised as legitimate software. Trojans can be employed by cyber-thieves and hackers trying to gain access to users' systems.
3. WORM
3.1. is a type of malware that spreads copies of itself from computer to computer.
4. SPYWARE
4.1. As the name implies, this is software that "spies" on your computer. Nobody likes to be spied on, and your computer doesn't like it either.
5. ADWARE
5.1. is frequently used to describe a form of malware (malicious software) which presents unwanted advertisements to the user of a computer.