CONSTRUCTIVISM
by Nicole Aristega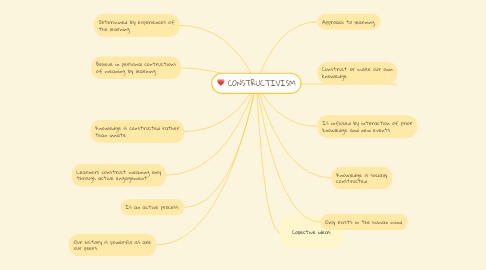 1. Approach to learning.
2. Construct or make our own knowledge.
3. Is influced by interaction of prior knowledge and new events.
4. Knowledge is socially constructed.
5. Only exists in the human mind.
6. Determined by experiences of the learning.
7. Believe in personal contructions of meaning by learning.
8. Knowledge is constructed rather than innate.
9. Learners construct meaning only through active engagement.
10. Is an active process.
11. Our history is powerful as are our peers.
12. Collective ideas.