Concept Map Care Plan
by Tori Castonguay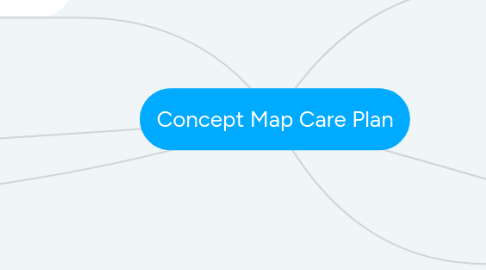 1. Evaluation: Patient is getting adequate nutrients and remaining hydrated, patient is ensuring to reposition and use pillows to reduce pressure.
2. Nursing Diagnosis 1: Impaired skin integrity stage 2 pressure ulcer r/t physical immobility AEB decreased physical activity, and ulcer on coccyx.
2.1. Intervention 1: Educate patient on re- positioning q2h
2.2. Intervention 2: Educate patient about proper nutrition, hydration, and methods to maintain tissue integrity
2.3. Intervention 3: Encourage the use of pillows, foam wedges, and pressure-reducing devices
2.4. Cues: 2cm Length x3cm Width x0.5cm depth pressure ulcer on coccyx, wound bed pale pink, no slough present, moderate serosanguineous drainage, pain 5/10 at "tailbone"
3. Nursing Diagnosis 2: Impaired ability to perform or complete self-feeding activities r/t decreased motivation AEB inability to ingest sufficient food
3.1. Intervention 1: Request referral for occupational therapy to provide client with support
3.2. Intervention 2: Assist with assignment of a case-manager to assist with meal support
3.3. Intervention 3: Assist client with plan for self care strategies
3.4. Intervention 4: Referral to physical therapy to regain energy and motivation
3.5. Cues: Occasional stress incontinence, osteoarthritis, last BM 3 days ago.
4. Goal 2: Patient demonstrates lifestyle changes to meet self-care needs within 3-6 months
4.1. Evaluation: Patient is attending occupational and physical therapy regularly, regaining energy and motivation, and eating regular meals.
5. Goal 1: Skin will remain intact AEB increased skin integrity and absence of skin lesions within 3-6 months
6. Reference: Ackley, B.J., Ladwig, G.B., Makic, M. B. F., Martinez-Kratz, M. R., Zanotti, M., (2020) Nursing Diagnosis Handbook (12th ed.), (pp. 306-308). St. Louis, MO: Elsevier.