INTERCOLEGIAL COMPETITION
by christian De la Cruz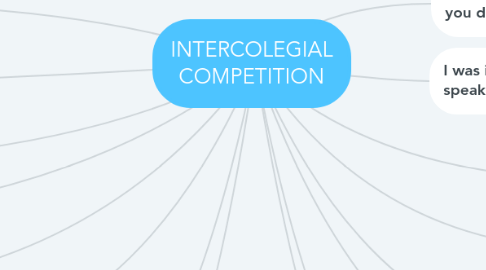 1. Because it is a pride, to be able to represent my school in an activity as important as oratory.
2. Definitely yes
3. There was my teacher and my parents.
4. After finishing the competition, I was very happy because I managed to get first place.
5. I was a little nervous, but at the same time sure to represent my school.
6. because I perform very well in this activity.
7. The rector of my San Jose school chose me.
8. I was in an intercollegiate competition, speaking, on Monday, December 16.
9. Why?
10. Would you do it again?
11. Who saw you do it?
12. How did you feel afterwards?
13. How did you feel before?
14. Why?
15. Who chose you to do it?
16. What did you do and when did you do it?