DISC
by Thanh Tú Võ Thị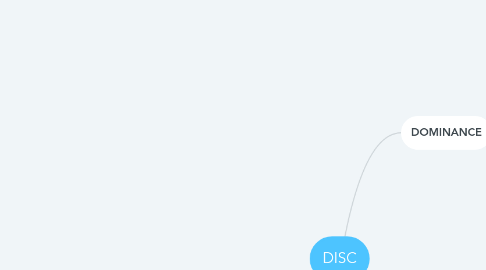 1. DOMINANCE
1.1. CHARACTERISTICS
1.1.1. Direct, Decisive, Doer: quyết đoán, mạnh mẽ, tự tin, nhanh nhẹn, năng nổ, tập trung, cạnh tranh, hướng đến kết quả.
1.1.2. Domineering, Demanding
1.2. BEHAVIORS
1.2.1. Người này thường hành động nhanh, đi nhanh, nói nhiều, nói nhanh, mặt dễ đỏ khi nói hăng, hành động tay luôn thẳng, nhanh, thích nói về bản thân hoặc những thứ liên quan đến bản thân.
1.2.2. is motivated by winning, competition and success. prioritizes accepting challenges, taking action and achieving immediate results. is described as direct, demanding, forceful, strong willed, driven, determined, fast-paced, and self-confident. may be limited by lack of concern for others, impatience and open skepticism. may fear being seen as vulnerable or being taken advantage of. values competency, action, concrete results, personal freedom, and challenges.
1.3. GOALS
1.3.1. unique accomplishments
1.3.2. new opportunities
1.3.3. control of audience
1.3.4. independence
1.4. WAY TO WORK WITH D
2. INFLUENCE
2.1. CHARACTERISTICS
2.1.1. Inspirational, Interactive, Interesting :hòa đồng, thích xã giao, cởi mở, nhiệt tình, có khả năng thuyết phục.
2.1.2. Impulsive,Irritatating
2.2. BEHAVIORS
2.2.1. có khả năng thuyết phục cao, thích nói cười, hài hước, năng động, có tố chất sáng tạo, đi nhanh nhưng không thẳng, hứng thú điều mới lạ, thích trải nghiệm điều mới.
2.3. GOALS
2.3.1. victory with flair
2.3.2. friendship and happiness
2.3.3. authority and prestige status symbols
2.3.4. popularity
2.4. WAY TO WORK WITH I