CHAPTER 1 PROFILE OF TOURISM AND HOSPITALITY.
by muhamad nazim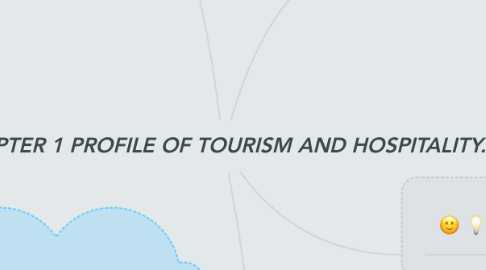 1. LEISURE
2. TOURISM
3. HOSPITALITY
4. RECREATION
5. Tourism is a term that covers the demand and supply that has been used in many forms and used around the world. Tourism is defined as the activity of people identified as visitors.
6. A visitor is someone who visits the main destination outside of the environment usually for less than one year for major purposes including holidays, leisure and recreation, business, health, education or other purposes.
7. The industry is responsible for providing services primarily to food and accommodation in places such as hotels, resorts, conference centers and theme parks.
8. Freedom from work demands or tasks.
9. Free time due to temporary exemption from work.
10. Free from involvement and responsibility.
11. The act of creating something or refreshing the mind, body or spirit through play and relaxation, festivals, exhibitions, shopping and family activities.