FILESYSTEM HIERARCHY STANDARD
by Syafiq Tukiman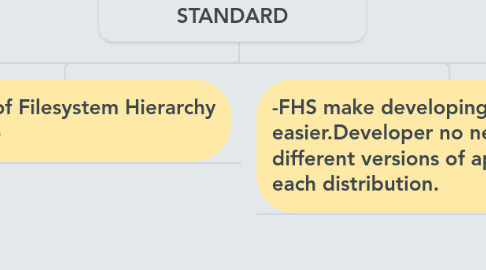 1. -FHS is the directory structure and content in UNIX-like operating systems. -It is based on the older standard FSSTND (Filesystem Standard).
2. -All files and directories appear under the root directory (/).The most important directories:-
2.1. 1. /boot=contains files related to the initial booting of the computer.
2.2. 2. /bin=contains certain critical executable files
2.3. 3. /dev= contains device files like hard disks or CD-ROMs.
2.4. 4. /etc=contains configuration files.
2.5. 5. /home=contains home directory.
2.6. 6. /lib=contains program libraries
2.7. 7. /media= mount point for removable media.
2.8. 8. /usr=contains the majority of user utilities and applications.
2.9. 9. /var=contains variable files
2.10. 10. /tmp=contains temporary files
3. -FHS make developing linux is more easier.Developer no need to write different versions of applications for each distribution.
4. Example of Filesystem Hierarchy standard:-