Learning to Read in the Kindergarten Classroom
by Anna Eisinger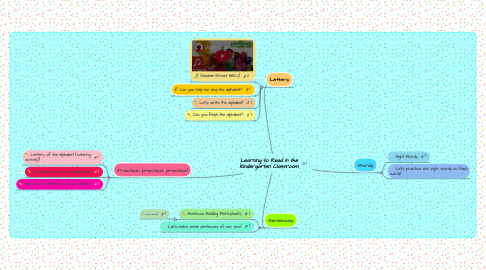 1. Words
1.1. Sight Words
1.2. Let's practice our sight words on flash cards!
2. Letters
2.1. Sesame Street ABC's!
2.2. Can you help me sing the alphabet?
2.3. Let's write the alphabet!
2.4. Can you finish the alphabet?
3. Sentences
3.1. Sentence Building Worksheets
3.1.1. One more!
3.2. Let's make some sentences of our own!
4. Practice, practice, practice!
4.1. Letters of the alphabet (coloring activity)!
4.2. Let's make our own vocab dice!
4.3. How many sentences can you make?