HISTORY INTERPRETING
by

[email protected]

Gamboa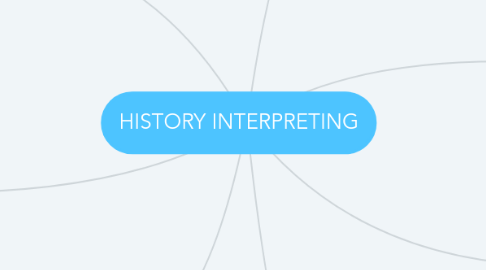 1. ANCIENT AGE
1.1. EXIST SINCE ANCIENT
1.2. INTERPRETER WERE KNOWN TO BE USED
1.3. EGYP AND PERSIAN EMPIRE
1.4. HIEROGLYPHICS
2. MODERN AGE
2.1. INTERPRETERS PLAYED AN IMPORTANT ROLE
2.2. STABLISHED RULES
2.3. EXISFROM THE 16th AND 17th CENTURY
2.4. REGULATES THE ACTIVITIES OF COURT INTERPRETERS.
2.5. ASSUME GREAT IMPORTANCE AND NAMES OF PROFESSIONALS.
3. MIDDLE AGE
3.1. IT WAS DEVELOPED IN SCHOOL OF TRANSLATORS IN TOLEDO
3.2. INTERPRETERS WERE GIVEN THE NAME DRAGOMEN.
3.3. THE INVENTION OF INTERPRETERS BECAME NECESSARY
4. THE APPEARANCE
4.1. INTERPRETING AS PROFESSION
4.2. A MODE THAT AROSE FROM THE GEOPOLITICAL
4.3. BEGINNING OF 20 th CENTURY WITH THE APPEARANCE OF A NEW FIGURE.
4.4. INTERPRETER WERE USED AS A MILITARY UNIT.
5. INTERPRETING DURING
5.1. LEAGUE OF NATIONSWAS FORMED AS A RESULT OF THE PARIS PEACE CONFERENCE.
5.2. EXPRESS THEMSELVES IN
5.3. PROVIDE THEIR OWN INTERPRETERS.
5.4. EXPERTS BEGAN CONDUCTING ANALYSIS.
6. NUMBERING TRIAL
6.1. WERE HELD IN NUMBERG
6.2. IT WAS NOT POSSIBLE TO RESORT TO CONSECUTIVE INTERPRETING
6.3. COLONEL LEON DOSTERT SHOWED OF THE JUDGES THE ADVANTAGES OF SIMULTANEOUS INTERPRETING.
6.4. TECHNICAL AND LOGISTICS DIFFICULTIES
7. SECODNS HALF
7.1. SINCE THE END OF WORLD WAR II
7.2. THE MOST SIGNIFICANT CHANGES
7.3. PROGRESSIVE CONSOLIDATION OF INTERPRETING AS A PROFESSION.