5 organic tips to eliminate earwigs
by Mark R. Perez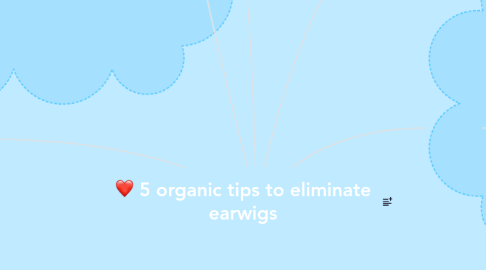 1. Soap
1.1. Create a mixture of soap and luke-warm water. Spray this to Infested areas.
2. Alcohol
2.1. Make a mixture of equal amount of water and spray this on earwigs. The stinging sensation will kill them directly.
3. Oil and Soya
3.1. Mix oil and soya and store it in a jar. Cover it with plastic wrap and make holes in it. Earwig will climb into the jar and drown itself.
4. Light trap
4.1. Make a mixture of soap and water into a bucket. Keep this is the light source. The earwigs will be attracted toward light and will drown in the water.
5. Repairing
5.1. They can enter into your house through cervices, holes, and cracks. Make sure your seal them with superglue to avoid them lurking inside.