COMMON EUROPEAN FRAMEWORK CEFR IN THE ECUADORIAN EDUCATION SYSTEM FOR LANGUAGES
by Sarahi Viteri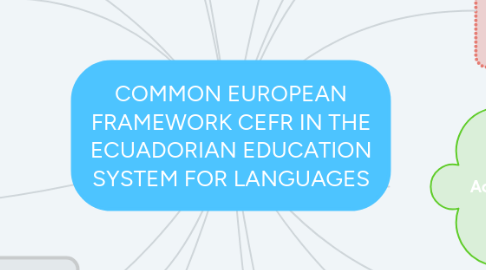 1. Interaction problems
2. Reforms
3. Linguistic Rights in 1996,
4. Maintain linguistic diversity
5. Access to a quality university
5.1. Educación Intercultural Bilingüe
6. Right of minority peoples in Ecuador
6.1. Learn other languages ​​while reinforcing yours
7. Indigenous and non-indigenous peoples towards the teaching-learning process of foreign languages
8. Multilingual context of the study.
9. Characterized by multilingualism and multiculturalism.
10. Ecuador is the smallest country in the Andes (272. 045 Km. 2)
11. The Ecuadorian population is heterogeneous
12. Project, called CRADLE (Curriculum reform aimed at the development of English learning)
13. Bilateral agreement
14. Governments of Ecuador and the United Kingdom
15. Entered teachers
16. Interaction with native languages
17. State guarantees education