Mise en place d'un concept clinico-pédagogique utilisant l'isoinétisme
by François Cabana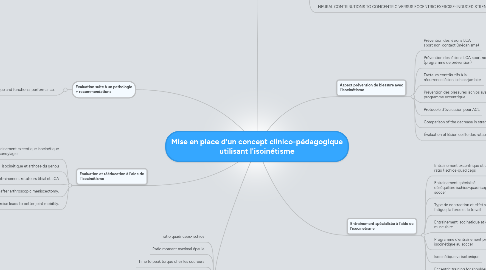 1. Aspect prévention de blessure avec l'isocinétisme
1.1. Prévention des lésions LCA sport non-contact (mécanisme)
1.2. Prévention des lésions LCA sport non-contact (programme de prévention)
1.3. Facteurs contributifs à la récurrence lésion ischios-jambier
1.4. Prévention des blessures ischios avec programme excentrique
1.5. Protocole d'évaluation pour ACL
1.6. Comparison of the decrease in strength between hamstrings and quadriceps during isokinetic fatigue testing in semiprofessional soccer players.
1.7. Évaluation et lésion coiffe des rotateurs
2. Évaluation suite à un pathologie + recommendations
2.1. Relationships between eccentric hip isokinetic torque and functional performance.
3. Évaluation et rééducation à l'aide de l'isocinétisme
3.1. Entrainement excentique isocinétique épicondylagie
3.2. isocinétique et arthose du genou
3.3. Entrainement rotateurs tibial et LCA
3.4. A randomized trial of isokinetic versus isotonic rehabilitation program after arthroscopic meniscectomy.
3.5. Osteoarthritis is a chronic joint disease; isometric exercise leads to the development of mechanical work and isokinetic exercise leads to better joint mobility.
4. Entrainement spécialisée à l'aide de l'isocinétisme
4.1. Entrainement excentrique et déséquilibre ratio (ischios-quadiceps
4.2. Entrainement spécialisé déséquilibre ischios-quadriceps au soccer
4.3. Type de contraction et effet sur la fatigue, la force et le travail
4.4. Entrainement isocinétique et gain musculaire
4.5. Programme d'entraînement préventif isocinétique au soccer
4.6. Isocinétique vs isotonique
4.7. Eccentric training for shoulder abductors improves pain, function and isokinetic performance in subjects with shoulder impingement syndrome: a case series.
4.8. Isokinetic eccentric exercise.
5. Spécificité du sport
5.1. Facteurs de risque chez les joueurs de football
5.2. Facteurs de risque au volleyball
5.3. Kinésio-tape et performance
5.4. Facteurs intrinsèques et extrinsèques lésions musculaires chez les joueurs de football
5.5. Synergie d'activation musculaire au soccer
5.6. NEURAL CONTRIBUTIONS TO CONCENTRIC VERSUS ECCENTRIC EXERCISE-INDUCED STRENGTH LOSS
6. spécificité isocinétisme
6.1. ratio quadriceps-ischios
6.2. Ratio moment maximal épaule
6.3. Time to peak torque chez les coureurs
6.4. Rapid hamstring/quadriceps force capacity in male vs. female elite soccer players.
6.5. Isokinetic muscle strength and capacity for muscular knee joint stabilization in elite sailors
6.6. Hamstring and quadriceps strength balance in normal and hamstring anterior cruciate ligament-reconstructed subjects.
6.7. Functional torque ratios and torque curve analysis of shoulder rotations in overhead athletes with and without impingement symptoms
6.8. Isokinetic eccentric exercise.