CSE 2020 Goals
by Chris Misson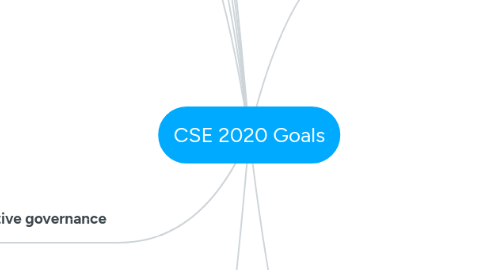 1. Chris Misson
2. Arthur Kingdom
3. Chris Lee
4. Evan Scully
5. Leo Estes
6. Accelerated delivery and innovation
6.1. Assist in the creation of an end-2-end DevOps capability and release mechanism for the CSE team, working in unison with ESS DevOps by the end of Q3. With at least 5 deployments having been pushed through the production pipeline.
6.2. Contribute to the development, delivery and enforcement of the CSE guardrails surrounding the cloud for all major (TBD) Azure resources by the end of Q3
6.3. Become the CSE DevOps representative helping to evolve the DevOps approach and working in unison with the ESS DevOps team by the end of Q4.
6.4. Become the CSE Security representative helping to lead and evolve the security approach and working in unison with GSS by the end of Q4
6.5. Direct the CSE towards high performance and self-organisation by ensuring consistent, value-added, clear, and transparent support and guidance throughout 2020.
6.6. Accelerate application and service innovation and delivery at Markel by complementing the cloud platform with automation and continuous delivery including the deployment of a CSE DevOps process and approach by the end of 2020
7. Unified engagement
7.1. Contribute to the implementation a new engagement Strategy and approach to adoption including communications, tools, guidance and metrics. Must include the assessment of the effectiveness of the strategy by end of Q3.
7.2. Own the creation and delivery of the Cloud Training Strategy at a global level ensuring full MNA and MINT participation by end of Q2
7.3. Adopt a unified engagement and delivery strategy providing performant, accessible, value-added support, assistance, and guidance to internal customers at Markel by the end of 2020 including increased adoption, unified training, the execution of the 'Cloud Delivery Pipeline' and measured improvements in feedback and general awareness of CSE.
8. Effective governance
8.1. Contribute to the realignment of all CSE governance and associated implementations against all existing Markel audit, compliance, and IT policies, including the creation of an optimization roadmap and indication of execution by the end of Q4.
8.2. Contribute to the establishment of the cloud governance committee and related approval / advisory processes including the execution of at least 5 meetings by the end of Q4.
8.3. Participate in the consolidation, refinement and implementation of all CSE service, change, support and incident management processes; including SLA's and performance management, by the end of Q2.
8.4. Contribute to the implementation of a new delivery strategy and mechanism called the 'Cloud Delivery Pipeline' including its execution by mid Q2.
8.5. Deliver a comprehensive cloud governance and operations framework establishing strategic measures to benchmark performance and quality of service by the end of 2020 including benchmark measures and results for 2 quarters, valued-added committees and streamlined processes. Also must include traceability to all Markel governance / audit and compliance functions.
9. Global customer empowerment
9.1. Support the delivery of at least 20 deployments (Cloud Delivery Request – Gate II) to Cloud production environment, including at least 2 for MINT, also support all Tech Refresh initiatives by the end of 2020