Concept Map Law
by Michelle Biliouris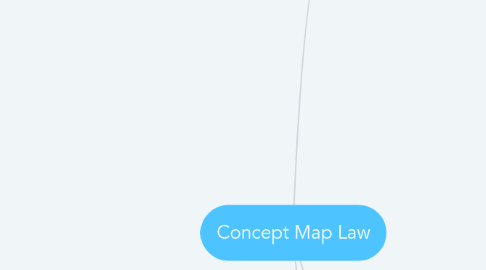 1. The First Ammendment
1.1. Freedom of Speech: spoken, written, and nonverbal
1.1.1. You have the right not to speak, engage in symbolic, say offensive words, contribute moneys and advertise.
1.1.1.1. Texas vs. Johnson: Johnson was convicted for burning the American flag. His case went to Supreme Court where they ruled his action is covered under his right to symbolic speech.
1.1.1.2. Tinker vs. Des Moines: students wore black arm bands to school and were sent home. The students' parents sued the school and the ruling was that this act is covered under their freedom of speech.
1.1.1.3. Near vs. Minnesota: the Minnesota government tried to prevent publishing of a local newspaper for slandering public officials. The government cannot censor you, this goes against freedom of press.
1.1.1.3.1. Times vs. US: the Nixon administration tried to prevent publication of of classified materials. This is against the First Amendment since it does not inflict immediate harm.
1.1.1.4. Zeran vs. America Online Inc.: Zeran's name was attached with inappropriate advertisements on AOL, so he sued the company for libel. Court ruled under Section 230.
1.1.1.4.1. Section 230: ISPs are not responsible for defamatory postings from third-party users. "No provider or user of an interactive computer service shall be treated as the publisher or speaker of any information provided by another information content provider."
1.1.2. You cannot insight harm on others, create and distribute obscene materials, burn draft cards, and a student cannot use illegal drugs, obscene speech, or print non-permitted articles at school.
1.1.2.1. Times vs. Sullivan: a NY Times writer published an article trying to raise money to support MLK Jr. Sullivan, the city commissioner, noticed inaccuracies in the article regarding his subordinates. He asked Times to take down the article which they refused and the court ruled in favor of Sullivan on account for libel speech.
1.1.2.2. Hustler vs. Falwell: Hustler magazine created a parody ad of minister Jerry Falwell. This parody ad contained libel, destroying Falwell's image, and inflicting emotional stress.
1.1.3. Free Speech Worldwide: The US is the most supportive of free speech in the world.
1.2. Freedom of Assembly & Right to Petition: sit-ins, picketing, and protesting
1.3. Freedom of Religion: exercise any religious beliefs
1.4. It only applies to the government!!
2. Four Types of Invasion of Privacy:
2.1. Public Disclosure of Private and Embarrassing Facts
2.2. Intrusion
2.3. False Light
2.3.1. unflattering and offensive portrayal
2.4. Misappropriation
2.4.1. consent is needed
3. Freedom of Information:
3.1. allows anyone access to federal records
3.2. Georgia Open Meeting Act: allows residents to attend public meetings
3.3. Georgia Open Records Act; allows residents to obtain federal records with he exception of private records, investigations, accident reports, and confidential documents.