SEVEN HABITS OF SUCCESFUL STUDENT
by Luz Adriana Hernandez Garcia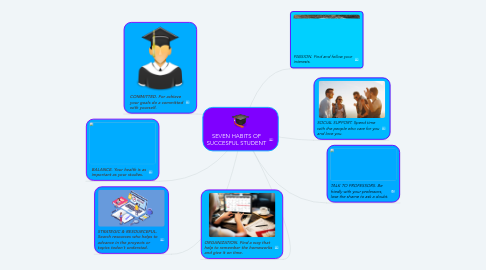 1. PASSION. Find and follow your interests.
2. SOCIAL SUPPORT. Spend time with the people who care for you and love you.
3. TALK TO PROFESSORS. Be friedly with your professors, lose the shame to ask a doubt.
4. ORGANIZATION. Find a way that help to remember the homeworks and give it on time.
5. STRATEGIC & RESOURCEFUL. Search resources who helps to advance in the proyects or topics todon´t understad.
6. BALANCE. Your health is as important as your studies.
7. COMMITTED. For achieve your goals do a committed with yourself.