VMACRAFTS Website
by Victoria Adrover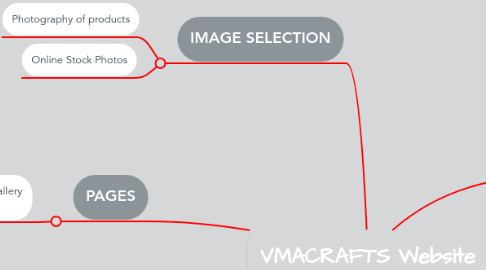 1. WRITTEN CONTENT
1.1. I would like for the written content to be outsourced by a writer.
1.2. Add some personal writing of my own.
2. WEBSITE DESIGN
2.1. Design of the website will be a modern sleek look. An overall white background, with grey text and red elements. Every page will be cohesive.
2.2. Outsource website programmers to build the site.
3. IMAGE SELECTION
3.1. Photography of products
3.2. Online Stock Photos
4. PAGES
4.1. Four pages: 1) Homepage 2) Gallery 3) Contact Us 4) Order Form
4.1.1. The homepage will have a small bio about the artist and an "About Us" with updated information and announcements. Then the gallery will have more images of all the products we offer in VMACRAFTS.
4.1.2. Contact Us page will have all the information a customer may need if they wish to contact us and a form where a customer may submit any question they may have.
4.1.3. About Us Short Video
5. BUDGET
5.1. Budget for all over programming and all other elements will be $1,000.
5.2. The website would be hosted by HostGator
5.3. I believe the amount of time it will take to finalize the website will be 3 months
6. PURPOSE
6.1. The purpose of the website will be to essentially build my brand.
6.2. Sell handmade painted products such as resin coasters.
6.3. Offer personal crafted products of any sort.
7. INFORMATION TO BE SHARED
7.1. Social channels @vmacrafts will be found on the Contact Us page and the homepage.
7.2. Any news to be shared will also be found on the homepage of the website.