The Shy Person's Guide to Winning Friends and Influencing People
by Danny Forest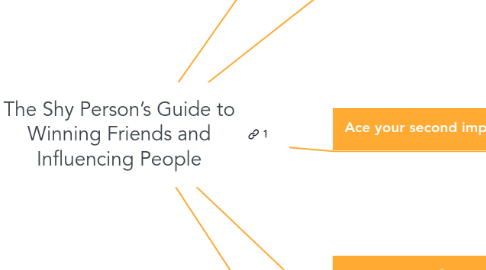 1. Introduction
1.1. It's a lot easier, and more effective, to be kind than to try to always act confident.
2. Show that you see the people around you
2.1. Don't be oblivious to the world around us, including our fellow human beings.
2.2. Smile, hold doors, and say hello to strangers
2.3. When done consistently, it will build your likability faster than you'd imagine.
3. Ace your second impression
3.1. Be thoughtful enough to take time out of your day to make an effort.
3.2. If you find it hard to make easy initial connections with others, take a little more time to show yourself
3.3. Think about how you can help them or make their life brighter, even in a small way.
4. Keep a tally of what's happening in other people's lives
4.1. An observant person who actually listens is rare and valued.
4.2. Take notes after important conversations, making sure to jot down any details that are clearly important to the other person.
5. Compliment people's growth
5.1. Listen, watch, notice — and praise.
5.2. These are all small actions, but they can help you feel good about yourself and have stronger relationships with others.